Tags on Tags!
January 09, 2016
TAGS ON TAGS! I have a slight backlog of tags so we're getting them all out in one mega-post! First up, the amazing queen of writing blogs, Alyssa @
The Devil Orders Takeout
double-tapped me with two tags!
The ABBA Book Tag
Take a Chance on Me (a book you unexpectedly liked)
AN EMBER IN THE ASHES
, by Sabaa Tahir. This book had a lot of hype last year but as I read reviews it seemed people either loved it or hated it. I hate reading hyped books so it wasn't really on my radar, but I decided to get the e-book through the library since I've been into more diverse (not western-based) fantasy lately. It wasn't a perfect book, but I really enjoyed Tahir's writing style and Elia's character.
The Winner Takes it All (An overhyped book)
RED QUEEN, by Victoria Aveyard. Oh my, this book was overhyped. It was touted so much I even bought it in hardcover. *Shakes fist at internet* I should have known! My opinion on this book is very unpopular, but I'll explain more in the Unpopular Opinions Tag.
Waterloo (An amazing historical fiction book)
ALL THE LIGHT WE CANNOT SEE
, by Anthony Doerr. It won a Pulitzer. I cried. Enough said.
You're Only A Child (a recently published book)
TRUTHWITCH
, by Susan Dennard. I haven't read it, but I just bought it. Susan's writing advice has been such a pivotal part of my writing and I am SO excited to support her new book!
I Have A Dream (a favourite, 'ideal' book)
WINTER
, by Marissa Meyer. This book was a perfect end to the series. Perfect. I don't think I have never been so satisfied with a series ending. Bravo, Marissa! Bravo! Thank you for not being a Suzanne Collins. In case you can't tell I'm still mad about Finnick.
Dancing Queen (A book with royalty)
QUEEN OF SHADOWS
, by Sarah J. Maas. Prince Rowan. Enough said.
#rowaelintrash
Money, Money Money (a book you're willing to pay lots for, because it's awesome)
THE HEART OF BETRAYAL
, by Mary E. Pearson. I'm a cover slut. Books with amazing covers are always the first ones I buy in hardcover and this series has AMAZING covers.
Lay All Your Love on Me (a book that needs more attention)
SOULLESS
, by Gail Carriger. I read this book and then immediately ran to tumblr in search of the fandom and found... like three people. I know people love this series, but where are all you guys! This book
needs
a fandom and I have no idea why it doesn't. The main love interest looks pretty much like this guy and he is
almost never clothed.
Grumpy Werewolf Hunk
Here We Go Again (a book that seemed to copy another book)
MECHANICA
, by Betsy Cornwell. A mechanic cinderella? My mind immediately went to Cinder, but the books actually couldn't be more different. Mechanica had its problems, but it was a super empowering take on Cinderella that all my feminist sisters will appreciate. Also it's steampunk. Also the cover is STUNNING.
S.O.S. (A book that should get in trouble and NOT be rescued)
REBEL MECHANICS, by Shanna Swendson. The concept of this book is AMAZING... Steampunk vs magic in an alt-history America where England won the Revolutionary War. Yeah! I just wish the writing lived up to that concept. I tried to get past the first few chapters, but the writing and the cardboard characters were insufferable.
Knowing Me, Knowing You (a book you know a lot about for whatever reason)
PRIDE AND PREJUDICE, by Jane Austen. I'm reading Pride and Prejudice and Zombies right now and if you gave me a highlighter and asked me to highlight the parts that are from the original text, I could probably do it.
and next up...
The Unpopular Opinions Tag: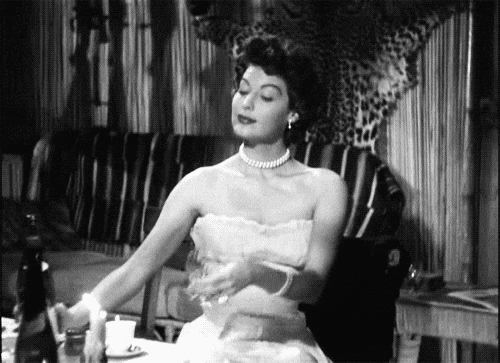 This is gonna be good...
1. A popular book or series you didn't like:
RED QUEEN, by Victoria Aveyard. Ugh. Woof. "It's so original! So amazing!" they said. It was not. It was like someone took elements from five bestselling YA novels and mashed it all together into a Franken-book of generic YA drivel. This book wanted to be like Hunger Games, X-Men, The Selection and Game of Thrones and ended up a confused mess world-building wise. Even worse a love triangle was forced in there that unfolded like every other love triangle you've ever read. Every scene was an echo of something I read elsewhere. Furthermore, "That twist was amazing!" they said. No it wasn't. I don't know how people missed that clunky freight train coming. Here's a hint: the evil ones have dark hair. So, yeah. I don't like this book.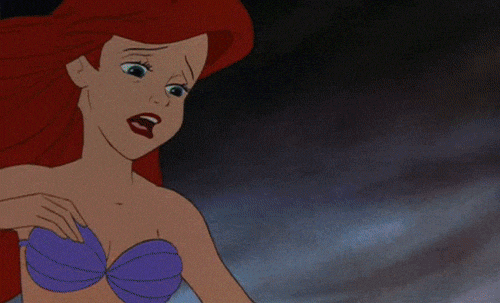 "I just hate buying crappy books!"
2. A popular book/series everybody hates but you love:
NORTHANGER ABBEY, by Jane Austen. Most Austenites will tell you it's their least favorite. Well, it's my favorite so deal with it. #muslin
3. A love triangle where you didn't like who the main character ended up with:
A COURT OF THORNS AND ROSES, by Sarah J. Maas. Rhysand. Just Rhysand. That's all there is. I'm so excited though because there will be more of him in the second book!
4. A popular genre you hardly read:
Sci-Fi is an almost never for me. Unless we're talking Steampunk, but that's a very minor subset of Sci-Fi that's pretty much Historical Fiction.
5. A popular/beloved character you dislike:
Warner from SHATTER ME. He's an abusive, manipulative, jerk, but he's hot so whatever. To be fair I DNF'ed Shatter Me and I could say the same things about Rhysand, but also I'm hypocrite and I don't understand me either.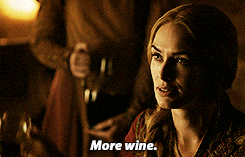 6. A popular author you can't seem to get into:
John Green. Yeah. I said it. I loved the Fault in Our Stars but I have never had the urge to pick up any of his other books. My thoughts on him are weird. He's a cool guy. I watch his videos from time to time. I'd probably read more of him if he wasn't JOHN GREEN!!! but I just feel like there are equally talented authors who deserve more attention. Plus I'm tired of him being the only name in YA the media knows so I think I'll leave John and his books to his hordes. He's not hurting for my business.
7. A popular trope you're tired of reading:
I'm so tired of characters who have no control over pretty much everything that happens to them. (Katniss, Juliette, Mare) They just react to everything that happens to them as it comes and of course fall in love with the hot guy who's along for the ride while they're at it.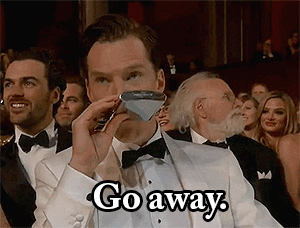 8. A popular series you have no interest in reading:
SHATTER ME, By Tahereh Mafi. I tried Shatter Me, but it didn't grab me. See question 5.
9. A movie you liked better than the book:
AUSTENLAND, by Shannon Hale. The book had a few issues where plot stuff didn't make a whole bunch of sense. The movie wasn't perfect either. They definitely stayed true to the book's important points, but some good decisions were made to improve on the original text. Good decisions like JJ Field...
sorry... what was I saying?
Oh yeah! The next tag is the TAG OF HAPPINESS, passed onto me by the darlingest blogger Christina Im @
Fairy Skeletons
! I love being happy and after a little negativity in that last tag, I'm excited to end on a positive note. So here's all the happiest things:
THE TAG OF HAPPINESS
BOOKS: ELLA ENCHANTED, by Gail Carson Levine | QUEEN OF SHADOWS, by Sarah J. Mass | FANGIRL, by Rainbow Rowell | CRESS, by Marissa Meyer | A DARKER SHADE OF MAGIC, by Victoria Schwab
FILMS: AUSTENLAND | PRIDE & PREJUDICE (2007) | GUARDIANS OF THE GALAXY | TANGLED | THE GRAND BUDAPEST HOTEL | CINDERELLA (2015)
WORDS: Diaphanous | Resplendent | Booger | Ardent | Hew
SCENTS: Fresh laundry | Movie theater popcorn | Rosemary | Pine | Library books
SONGS: I love music and there are too many songs that make me happy to list, so here's my "Happy" Spotify playlist
MISCELLANY: Chris Pratt | Smelling bags of coffee | Empty notebooks | Doodling | Brunch | Full Bookshelves | Hobbits
AND NOW FOR THE TAG LIST
Feel free to pick and choose which ones you want to do, or do them all if that is what you wish! I certainly wont stop you! And here are the lovely bloggers I'm tagging: