Beautiful Books Link-up!
December 30, 2015
So, I never got to do a proper Nanowrimo wrap-up considering my husband was so sick and then December happened, and yeah, I'm still trying to catch up on all the chaos and respond to wattpad comments and messages and all the other things I've committed to. BUT I decided to do my first link-up under Beautiful Books so I could catch you all up on how Suite Revenge is going. If you've never heard of Beautiful Books, check out the details for the link-up here on Paper Fury's blog or at Sky's blog Further Up and Further In. It's basically 10 questions about your current work-in-progress, so here goes...
1. On a scale of 1 (worst) to 10 (best), how did the book turn out? Did anything defy your expectations?
5... Well... it's not done yet. I had only just reached the first plot point and the end of the first act before life decided to put it on hold. But from what I got done in Nano, I'm really excited about where it's going. Defying expectations? We'll have to see. *Sighs* I still have a long way to go, though. I will say it's a bit lighter than I expected, which is surprising considering there's murder involved.
2.
Comparative title time: what published books, movies, or TV shows are like your book? (Ex: Inkheart meets X-Men.)
How do I begin to describe Suite Revenge. It's an Edwardian cocktail that's one part Downton Abbey...
...two parts Gran Hotel...
...shaken with a dash of amateur sleuthing...
...and garnished with a twist of magic.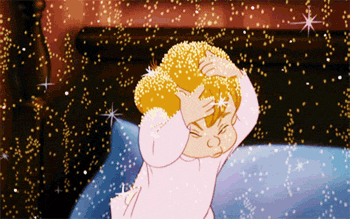 3. Do you enjoy working with deadlines and pressure (aka NaNoWriMo)? Or do you prefer to write-as-you're-inspired?
Do I like it? No. Does it make me a more productive writer? YES! I don't think any writer enjoys writing when they aren't inspired but it is a discipline worth practicing because it comes in handy when I already have very limited time to write as it is. It will be doubly handy when I have to meet deadlines!
4.
How do you go about editing? Give us an insight into your editing process.
I can't speak for Suite Revenge, but I'm about to start my round two of edits on my other novel I Wish I May. I'm pretty sure I won't ever feel really confident that I know what I'm doing when it comes to editing, but here's the game plan: first I let it sit for a while, then I print out the entire thing and read it straight through, reading to look at the story as whole. I make sure the plot makes sense and the rules of my world building and characterization are consistent throughout. Then comes re-writing. Then comes the fine tuning and intense word-by-word scrutiny.
5. What aspect of your story needs the most work?
ALL OF IT! First, the tone is all over the place. It's suspenseful in one moment, heartfelt the next, and then all of a sudden it's light-hearted. I'm pretty sure when I go back and read through the thing it'll read like I have ADD. I'm pretty sure I got TOO inspired and carried away with all the shiny things I wanted to put into the story. Secondly, there are so many characters, many of which I'm worried will get lost in the shuffle. It's going to be a major task making each of them memorable AND unique. And third, the world building needs more fleshing out. I have an entire, literal, underground society to build. Yeah. My work is cut out from me. Whenever I get around to editing this story I'll probably need daily emotional support as I try to parse through what my manically inspired brain thought was so necessary to the story.
6. What aspect of your story did you love the most?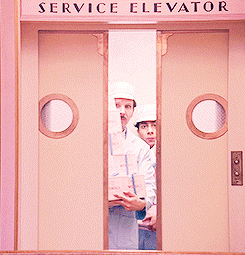 The story is set in a hotel of my own imagining which I will admit, is one of the most amazing settings I've ever had the pleasure of dreaming up. I kind of have a thing for hotels. I blame my obsession, in part, on Wes Anderson's Grand Budapest Hotel. Some of it can be blamed on Gran Hotel which is a wonderfully fabulous Spanish soap opera, but most of the obsession can be blamed on an even worse British drama called Hotel Babylon. I gobbled up all the behind-the-scenes drama of running a hotel one summer between college semesters and a fascination was born.
7. Give us a brief run down on your main characters and how you think they turned out. Do you think they'll need changes in edits?
First, there's Elsie Ellison, the hotel maid and amateur sleuth. She's got a lot of determination and an inquisitive nature that gets her into trouble. She's sixteen and on the hunt to solve her mother's disappearance, but finds herself wrapped up in something much bigger. Then, there's the constable, Arthur Mulloy. Arthur is very much Elsie's foil. Where Elsie can be impulsive and intuitive, Arthur is analytical and detached. He's all about getting the job done and keeping his head low.
I'm not sure how much will change in edits. My characterization usually gets stronger and more defined in later drafts and I expect this will very much be the case for Elsie and Arthur as well. Right now, I like how they play off of each other so the basics will definitely stay the same.
8. What are your plans for this novel once you finish editing? More edits? Finding beta readers? Querying? Self-publishing? Hiding it in a dark hole forever?
My plans are to finish — simple as that. We'll cross the editing bridge when we get there.
9. Share a favourite snippet!
The inspector turned and ducked back into the wine cellar. Mrs. Gravely gave Elsie a push toward the open and door and she found she'd rather be interrogated by the inspector than left alone with that woman.

In the wine cellar, Elsie found the room occupied by another: a dark haired boy, who looked to be near her age, stood with his back to the stone wall of room. He wore a blue, high collared policeman's tunic with a constabulary helmet tucked under his arm. There were numbers and letters on his collar, but their meaning escaped Elsie. He watched her in a detached way from where he leaned almost casually against the wall. His eyes were a light grey, perhaps blue; it was hard to see in the dim light of the cellar and the angles of his brow and cheekbones cast deep shadows over his face. Elsie didn't like the effect. He looked cold, skeletal, as he stood watching her, refusing to break her gaze. A table with two chairs sat between them and she was glad for it.

Elsie's stomach gave a weird sort of twitch as his eyes followed her path towards the table.
10. What are your writing goals and plans for 2016?
I have a notebook full of my master plans, but at the top of the list is editing I Wish I May which is my baby and the wonderful, darling little novel I'm going to query agents with. I probably shouldn't say little — it's well over 100K words.
Be sure to stop by the Beautiful Books Link-Up! Sound off below: Do you have any secrets to productive editing? If you do, I'm gonna need them.